ViceGovernor (Regional Unit of Grevena)
Mr. Evangelos Simandrakos.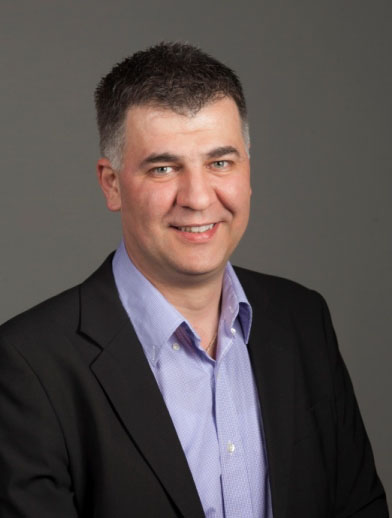 He was born in 1974 in Grevena and grew up in Eratira (Kozani).
He is married and has two children.
Studies:
Graduate in Agriculture from the "Aristotle" University of Thessaloniki.
Postgraduate in Cities and Buildings' Environmental Design
Foreign Languages
Professional / Political / Social activities:
West Macedonia Development Company's staff
He worked at the Rural Development Department, engaged in the implementation of the "Community Initiative LEADER+" (control, monitoring and supervision), while he also engaged in the evaluation of the "Rural Development Programme's" investment projects of the "Operational Program For The Agricultural Development And Reform Of The Country Side" and of the "Regional Operational Programme" in West Macedonia. He participated in the development of Kozani's region and municipal Action Business Plans and in the development of financial, geotechnical, irrigation and environmental projects.
He was also engaged in the cultivation of energy crops for the production and use of biomass.
As a freelancer he engaged in the development of studies regarding investment projects, agriculture-related financial studies and the redaction of application packs for new farmers, improvement plans, development law etc
In the meantime, he participates in agricultural seminars as a certified adult instructor in the Prefecture of Kozani.
Member of Kozani's Agricultural Association.
President of Eratira's Cultural Association (2001-2004).
Elected member of the Geotechnical Chamber's administrative council in West Macedonia (2008-2011).
President of the Geotechnical Chamber of West Macedonia (2011-2014).
Regional Consultant of West Macedonia (2011-2014).
Member of the Financial Committee of West Macedonia's Region (2011-2012).
Member of the Environment, Spatial Planning and Development Committee of West Macedonia's Region (2011-2014).