ViceGovernor (Regional Unit of Kastoria)
Mr. Sotirios Adamopoulos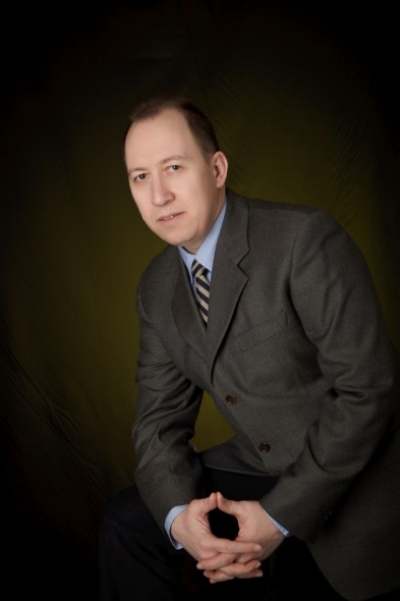 He was born in Kastoria's Vrachos in 1962 and lives in Kastoria.
He is married to Margarita Gogou (cosmetician from Kastoria's Klisoura).
He has two daughters, 5 and 10 years old.
Studies
He graduated Kastoria's high school in 1980.
He studied in the Military Officers School and in the meantime in the Medical Faculty of the "Aristotle" University of Thessaloniki.
He specialized in Cardiology at the AHEPA Hospital of Thessaloniki in 1996.
Graduate of military's School of Sanitary Application.
Graduate of Armed Forces' School of Special Weapons.
Profession
He owns an office at 9 Gramou Street in Kastoria where he is working as a cardiologist.
He served as:
Commander of the 21st Clearing Company in Komotini and Διευθυντής Σταθμού Επανακτησίμων (1990-1991)
Doctor at Komotini's Social Insurance Institution (alongside with his military responsibilities) (1990-1991)
Director of the Cardiology Clinic of Kozani's 403 Military Hospital (1997-2002)
Medical Director of Kozani's 1st Support Brigade (2002)
Commander of the newly founded Campaign's Mobile Surgical Hospital (223 KIXNE) in Kozani (2004-2008)
Head Manager of "EUROMEDICA" Clinic Cardiology Division.
Retired in 2008 with the rank of the Colonel.
Private Heart Infirmary in Kozani and Kastoria for 13 years (2008-today)
Member of the
Medical Association of Kastoria
Greek Society of Cardiology
European Society of Cardiology
Greek Antihypertensive Society
Activities
Participation and Announcements at many Medical Conferences in Greece and abroad.
Ex-President of the Cultural Association (Gonon, Vrachou)
Member of Parliament candidate with the Association of National Unity (2012)
Honors
Medal of Military Merit (3rd Grade, 2001)
Gold Cross of the Order of the Phoenix awarded by the President of the Republic (2007)
Contact
Telephone number: 2467086700, 6944421647
email: sotadams@gmail.com