ViceGovernor (Regional Unit of Kozani)
Mr. Panagiotis Plakentas.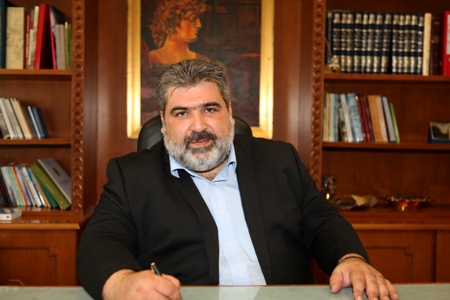 Panayiotis Plakentas was born and lives in Ptolemaida. He studied Civil Engineering at the Technological Educational Institute of Thessaloniki.
He has served as a member of Ptolemaida's City Council (2003-2006), Kozani's Prefectural Council (2007-2010), Western Macedonia's Regional Council, while he was elected as the first President of the Regional Council (2011-2012).
He is an elected member of the Executive Committee of the "Independent Greeks" party. He is also a member of Ptolemaida's "Asia Minor" Association, as well as of Ptolemaida's Pontic Association. He is married to Elli Filaki (Public Power Corporation's employee) and they have a son, Nikos.
You can contact us via:
e-mail: info@kozani.pdm.gov.gr
telephone number of the Vice Governor's office: +30 2461351590, fax: +30 2461040793
Vice Governor's mobile phone number: +30 6972555472