Katerina Tsiobanou was elected for the post of Regional Ombudsman in the Region of Western Macedonia for the current term of the Regional Authority.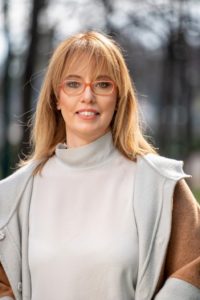 History
The idea of the defender of the citizen's rights was born in Europe 200 years ago aiming at the reinforcement of the Rule of Law Mission.
In Greece it was established in 1997 with the foundation of the Independent Authority, the Greek Ombudsman.
In 2010, with the Law 3852 (Kallikratis Programme), the Regional Ombudsman for the reinforcement of the trust to the public sector was elected and came into effect.
Its service lasts 5 years and the selection is carried out by the Regional Council.
On 29-10-2014, the Regional Council, with an overwhelming majority, elected the first Regional Ombudsman of the Region of Western Macedonia, Mrs Anastasia Siomou, a philologist who served until September 2019.
Independent Authority
The Regional Ombudsman is among the Independent Authorities that function according the laws and the conscience.
Mission
Within six months from the event, accepts directly affected citizens' and business' signed denunciations concerning the maladministration of the Region's, the Business' and the Legal Entities' services.
Mediates free of charge between the services and the citizens-businesses, in order to help the citizens exercise their rights and to resolve their problems.
Controls the denounced services, makes recommendations and submits proposals that would lead to the settlement of the issue.
Responds within 30 days.
Compiles annual report and submits special proposals for the improvement of the provided Services of the Region.
It does not accept occasions for which a lawsuit is pending.
It does not impose sanctions and penalties.
It does not control
Insurance Funds
Tax Authorities
Hospitals
Prisons
Police Departments
The Public Power Corporation, the Hellenic Post Office, the Greek Manpower Employment Organisation etc
Report Submission
In person at the Ombudsman's Office (27, Dimokratias St., 2nd floor)
By post
By fax
Via email: info.psp@pdm.gov.gr
Report Data
Personal information and signature
The demand
The entity against whom it is reported
Additional information
Operating Hours
Daily, during office hours
Telephone number: 2461351560